Product Description
Product Description
Five parts component:
1>Host Frame System
High quality thick steel plate, with Gas shielded welding sturdy frame, advanced mechanical design makes the equipment durable.
2>Conveying System
High quality thick beam frame, high-strength steel conveyor belt style.
3>Hydraulic System
Hydraulic pumps, solenoid valves and hydraulic cylinder seals and other key parts use imported components, making high packing pressure, low-speed block , durable and small noise.
4>Electronic Control System
Adopt siemens motor, original PLC programmable controller. Other buttons of paper compactor machine, sensors, infrared shooting, remote control systems and other key parts adopt imported components, realizing simple operation and easy maintenance.
5>Security Alarm System
Program control is automatically locked down five security. Alarm malfunction in the power supply phase, power procedural errors, pressure high, people mistakenly packaged mouth, all can automatically shutdown and alarm.
Different machine models:
Model

Force

(T)

Bale size

(mm)

Bale weight (kg)

Efficiency

(bale/h)

Power (KW)

M.weight (kg)

Size (mm)

M10-6040

10

600*400

30-50

4-6

2.2

1000

900*650*2100

M20-8060

20

800*600

80-100

4-6

4

1100

1000*750*2750

M30-8060

30

800*600

100-130

4-6

5.5

1300

1000*750*2750

M30-11070

30

1100*700

130-150

4-6

5.5

1700

1350*850*3200

M40-11070

40

1100*700

180-200

4-6

7.5

1800

1350*850*3200

M40-12080

40

1200*780

200-240

4-6

7.5

2050

1600*1050*3300

M50-12080

50

1200*800

320-350

4-6

7.5 or 11

2600

1600*1050*3300

M60-12080

60

1200*800

380-420

4-6 r

11 or 15

2900

1600*1050*3300

M80-12080

80

1200*800

450-480

4-6

15

3300

1600*1050*3300

M100-12080

100

1200*800

500-550

4-6

15

3700

1600*1050*3300

M120-150100

120

1500*1000

650-700

4-6

15 or 18.5

4300

2100*1550*3300

M150-150100

150

1500*1000

850-900

4-6

18.5

5100

2100*1550*3300
Remark: Machine will be designed according to custome's detail requirement,pls.contact with us for choose.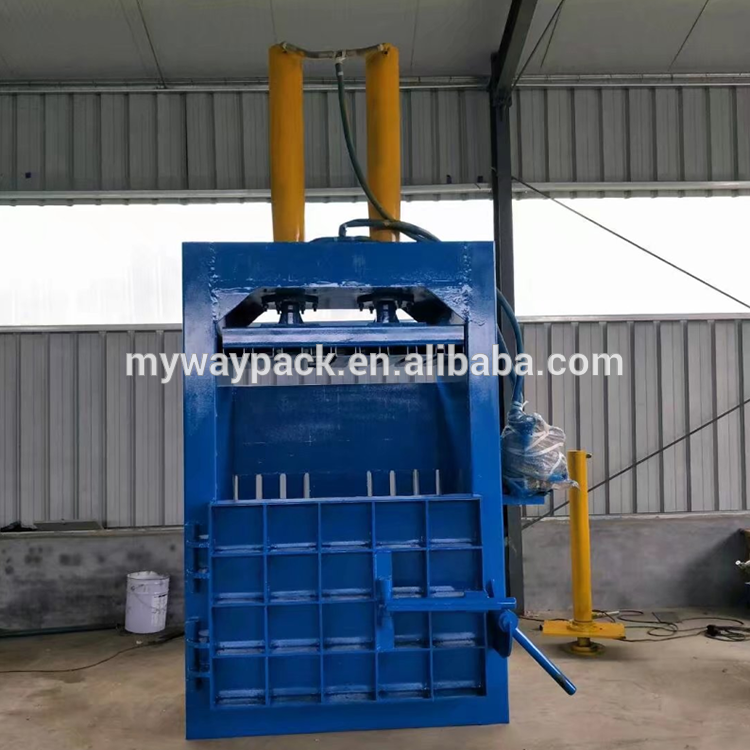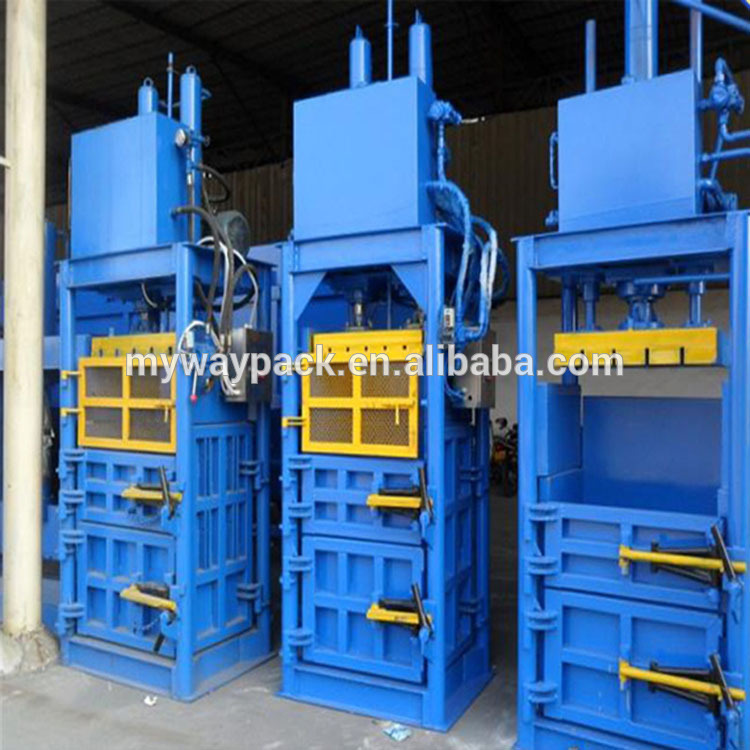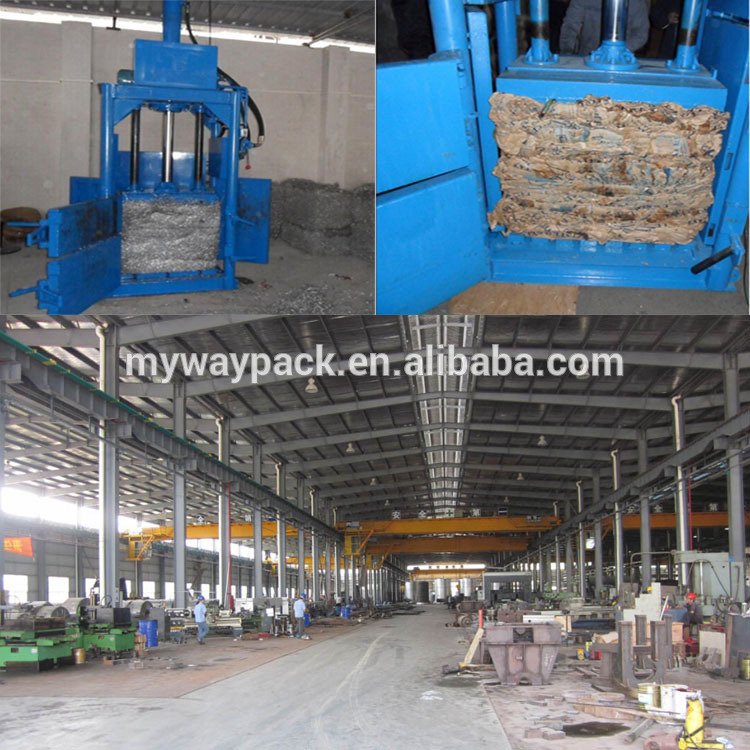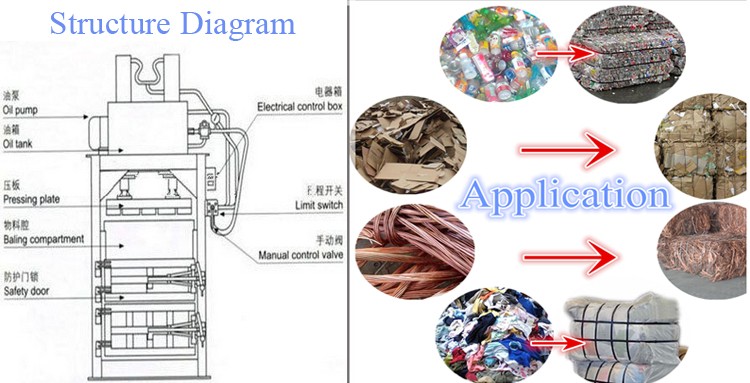 Pre-sales service:
1.We provide presales service in various forms, making investment budge, manufacturing, planning, so that customers can make a reasonable plan with less cost.
2.We will fist check customer's goods and goods size, then we will recommend suitable wrapping machine to 100% suitable.
3.We will recommend and offer machine according to customer's use and purchase budget.
In-sale service:
1.We will supply each manufacturing step photo for customer checking on time.
2.We will prepare packing and shipment according to customer's needing in advance.
3.Testing the machine and making video for customer's checking.
After-sale service:
1.We will guarantee the machine quality for 2 years.
2.We provide free training and answer customer's question on technology in time.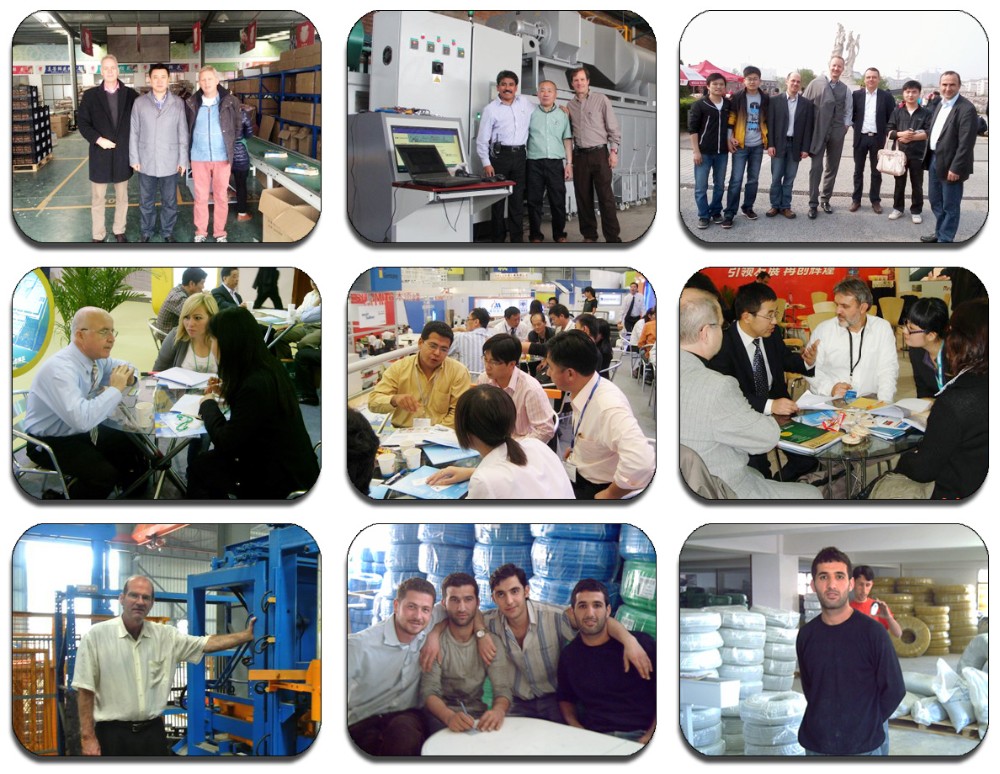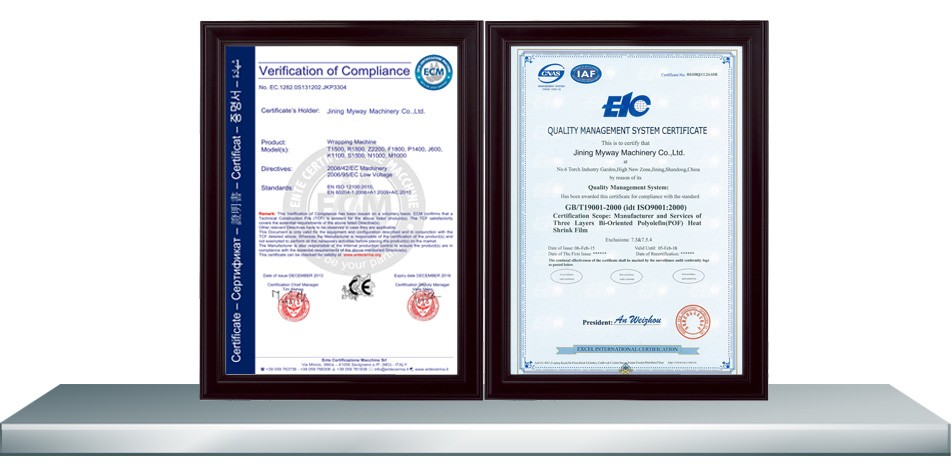 1. What about your baling machine quality?
Our factory has 16 years experience in mechanical processing; all our machines already get ISO9001, SGS certificate, CE certificate; already exported into many countries and areas; already got customer's good reputation.
2. What about your baling machine price?
Anytime we will make quality as factory life, no matter price is good or not for us. Quality is first, on the top quality basis, Sure you will get reasonable and satisfied price!
3.Can you send me the video to show how the machine work?
Certainly, we have made video of every machine and uploaded them by our chain address. Pls. contact with us, we will send you machine video.
4.What about your installation service and sales service for baling machine?
1>Guarantee is two year, we will supply spare parts or send engineers to your side if you need, we will give you service anytime, 24 hours, 7days.
2>We already prepare technical manual and operation video to show our customers, then it will be easy to install and use the machine.
3>It is free to train your worker in our factory or in your side or by video.